Create your
14-day

Free Trial

Quick and easy setup. No credit card required. You'll start on our 14-day free trial plan.

The Staffbooks QR code reader app works perfectly on any 10" android device.
Please note - We do not provide any hardware for the trial period.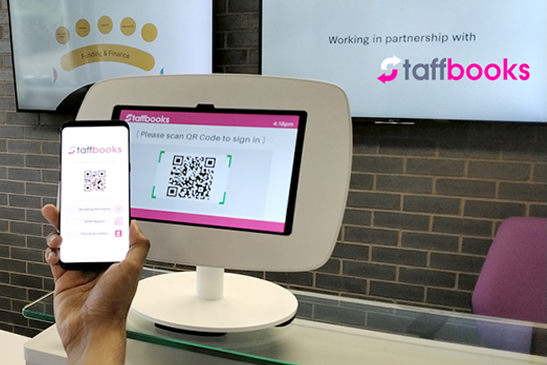 Contactless sign in for visitors & employees
Screening questions with alerts
Contact tracing tools & reports
Instant notifications of visitors & deliveries
ID badge printing for security
Capture signed digital agreements
Contactless sign in is a great way to track who has visited your office, while making sure you minimize COVID-19 spread, and is also a great way to trace back any COVID-19 case that is reported.
Evangelos P.
Goodlord